Safety Repairs in Etobicoke
Whether your "check engine" light is on or you've noticed your car isn't quite running the way it should, you can trust the Iconauto team to get to the source of the problem with minimal fuss. Call us today to schedule an appointment.
The Repairs You Need When You Need Them
At Iconauto, we strive to offer high quality service each and every time. To deliver on our promise of excellence, we use the latest state-of-the-art equipment to ensure top tier diagnostics and repairs. We also make sure that every member of our experienced team of technicians is constantly trained on the latest innovations in the field.
But most of all, we take the time to properly diagnose your car's issues. We aim to avoid unnecessary and expensive repairs. So, if you're looking for effective and affordable repairs in Etobicoke and beyond, you know who to call!
Up to date with the latest innovations

 
Wheel Installation
Oil Change
Safety Repairs
Brake Service
Dashboard Indicator Lights Verification
Heating Inspection
Suspension Testing
Autobody Repair
Broad Specialty
Customer Focused
The Best Team in Etobicoke
Effective Solutions
Etobicoke
North York
Toronto
GTA
Advanced Safety System Maintenance
Automobiles these days have a fair number of electronic security devices that do an incredible job of keeping you, your passengers, and other road users safe. From blind-spot monitoring and adaptive cruise control to lane-keep assist technology, all these systems use sensors. Some are well protected behind the windshield, while others are in more vulnerable areas such as bumpers, side mirrors, trunks, tailgates, and grilles.
However, if one of these sensors breaks or shorts, you will need an expert's touch to get them back up and running. If that happens, get in touch with Iconauto for the best service in all of Etobicoke!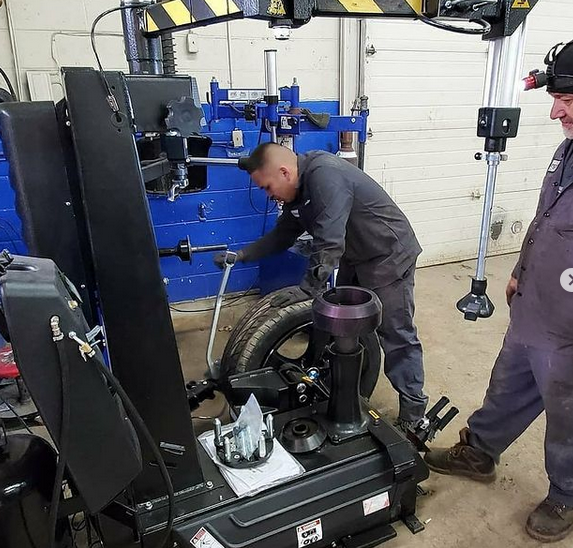 Safety is Our Number One Priority
The experts at Iconauto are here to make sure your vehicle gives you a reliable ride for as long as possible.
Iconauto is committed to ensuring that the collection and processing of data carried out by our
iconautocentre.ca
site complies with the General Data Protection Regulations (GDPR) and the Data Protection Act. To know and exercise your rights, particularly concerning the withdrawal of consent to the use of collected data, please consult our
privacy policy